Today VR (Virtual Reality) is a good way to get a new gaming experience, but it is hard to choose the right headset in this large selection. I am here to help you with your choice. Here you will find pros and cons of VR (Virtual Reality) headsets for PC, Android, IOS, PS4 and more.
The Best VR headset for PC
HTC Vive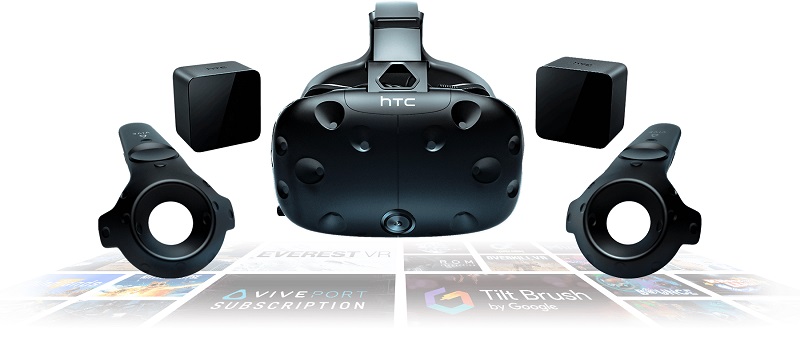 Price-quality all you need to know about HTC Vive. Also a really good feature, that HTC Vive has a partnership with Valve. It is the best PC virtual reality headset for this money on the market.
Partnership with Valve
Easy to use
Best price-quality on the market
Hard to set up
Requires high-end GPU
Yes, the device is not for everyone. At a price of 800$, too many, the Vive may seem like a great thing to get the VR effect, it is desirable to have not only a large empty space for games but also a non-weak computer. In addition, because of the heaps of wires and network adapters, it is necessary to think in advance about the placement of base stations and PCs. There are lots of games, of course, but many of them, to put it mildly, are strange and cause only 10-20 minutes of interest.
I believe that at the moment HTC Vive is the best way to dive into virtual reality with the ability to interact with objects and move inside the VR world. If you have ever used glasses like Gear VR by Samsung, then I assure you – this is about nothing compared to the HTC Vive. It is difficult to describe in words – you have to try. If you have the opportunity, be sure to do it – get a new experience that can change your perception of some things in your life. Check out full review on HTC Vive here.
HTC Vive Pro Bundle

Fits better than HTS Vive and blocks out light better than HTC Vive
Built-in headphones
High-resolution display
Setup not easy
It is a really expensive headset
Headphone problems
Vive Pro did not become a revelation, as well as disappointment. It gives new emotions, but whether the purchase of named amount is worth it. You can also check out our full review of the HTC Vive Pro Bundle.
Best VR for console gamers
PlayStation VR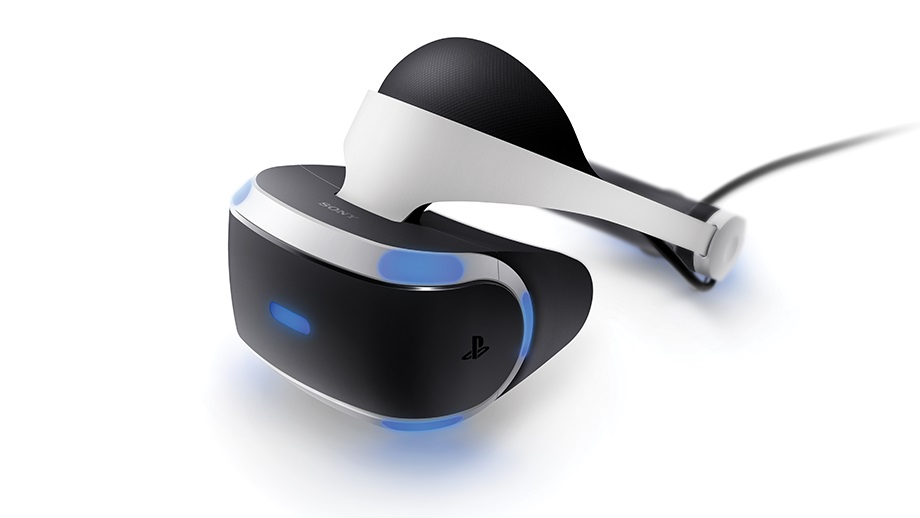 Price: ~300$
Not expensive
Good selection of gamers
Near console performance
Not really good picture
Not realistic graphics
Games not cheap
If you compare PS VR with other VR – it has brilliant prospects but at the same time, it has a lot of disadvantages. Using the infrastructure of PS4 – get a helmet, accessories and start playing games. You do not need a powerful computer and other accessories if you are ready to look at the principle of the game in a new way – buy a PlayStation VR helmet and dive into the world of video games. You will have the opportunity to enjoy non-gaming entertainment, hundreds of videos, PS VR movies from popular world channels, etc. You can also check a full review of PlayStation VR.
The Best mobile VR headset
Google Daydream View

Some adds over original, but not a lot.
Price:~100$
Mobile VR headset
Looks good
Feels good
Feels heavy
All depends on your phone
Daydream View is the first virtual reality glasses for Google's Daydream platform. Unfortunately, they did not get rid of the main problems of mobile VR, however, this is a good start for the company. Moreover, Daydream is a platform on the basis of which other manufacturers will be able to create their own virtual reality glasses. In general, buying a Daydream View makes sense if you have already become the owner of a Pixel smartphone and you want to try virtual reality without overpaying for expensive VR helmets. Check out the full review on this product here.
Samsung Gear VR
Price: ~130$

Lightweight
The convenience of use
Price
Batteries in controllers
Samsung Gear VR is one of the most accessible ways today to plunge into the world of virtual reality. Compared with previous versions of Gear VR, the new glasses have become smaller, more comfortable and have a more convenient touch-sensitive trackpad. The quality of the picture, which is formed by Gear VR, depends on the smartphone, while it is far from ideal, but it is already well suited for playing games and watching videos. In general, the new Gear VR can be safely recommended to the owners of Samsung's flagship smartphones. This is great entertainment, which allows you to take a fresh look at the seemingly familiar games and videos. The only thing worth considering is that virtual reality glasses are not suitable for everyone, and you should definitely try them before you buy. You can find full review of this product here.