One year ago, on March 23, Half-Life: Alyx was launched on Steam VR. To celebrate this day Valve decided to please their fans with a 40% discount for a limited time.
Alyx is still a first-person shooter, but for virtual reality and only for it. Today we can get this incredible game for only $36 which is 40% from the original price of $60. It is a decent discount for VR-exclusive game on Steam. Discount ends on 31st of March 2021.
What is Half-Life: Alyx?
Alyx is a complete and very large game in the Half-Life universe. The plot unfolds before the events of the second part and tells about the adventures of Alix Vance. Together with her father Eli and engineer Russell, she is trying to thwart the plans of the alien civilization Alliance, which has seized control of the Earth and all of humanity.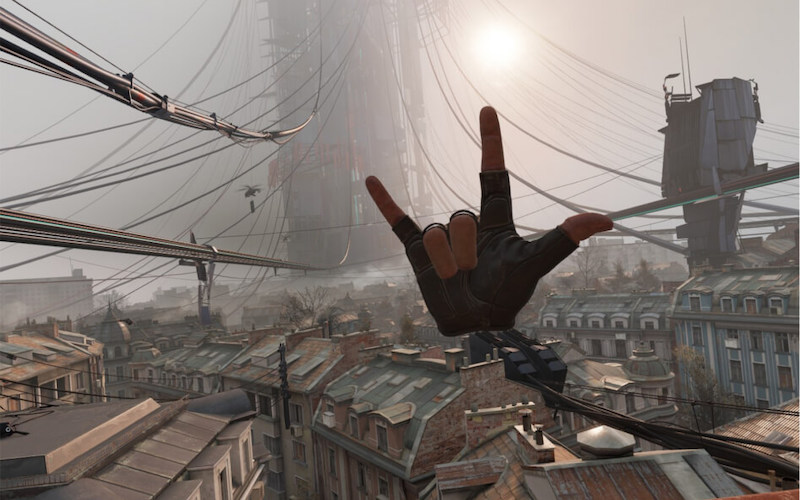 The artists brilliantly worked on the entourage, filling the world with numerous small details. From the very beginning, it becomes clear that we have a new generation of VR game. There has never been such a level of elaboration in virtual reality projects before in the industry.
Empty streets and quarantined zones look photorealistic, surfaces have a volumetric texture, trees cast complex shadows on their surroundings, three-dimensional lighting plays beautifully on dilapidated facades, puddles, and polygonal paving stones.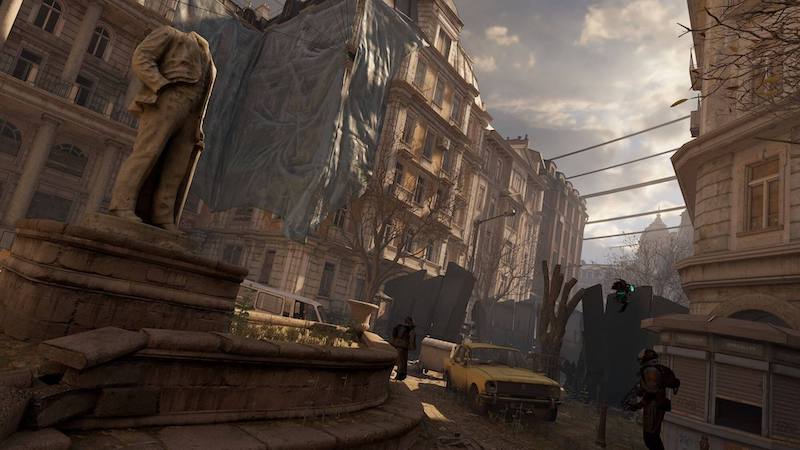 The animation is great. The grass sways from the wind and the heroine's hands, almost all objects in the frame have a well-developed physics, the tiles of buildings are crumbling under the weight of striders who pull long wires behind them, and huge metal installations spectacularly send charges of energy to the flying fortress of the Alliance.
At the same time, VR allows you to perfectly feel the scale of alien structures.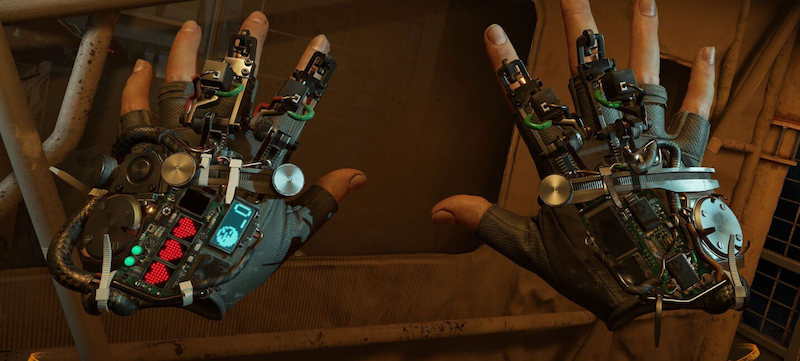 Conclusion
Half-Life: Alyx is the first game in the Half-Life universe in more than 12 years, receiving 93 points in Metacritic according to critics. And that now makes it the most highly rated game of 2020 and ranks as the 25th most highly rated PC game of all time. In the category of VR games, it immediately comes in second place. And this is Valve's first VR project, but as hinted to us in the post-credits scene – not the last. Take advantage of the given opportunity and enjoy the story of Alyx Vance with a discount before it ends on March 31st, 2021.